See on Scoop.it – 21st Century Digital Technology News&Views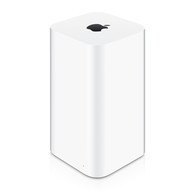 After a week of installation the Time Capsule feature stopped working. I decided I could manually use the Apple Airport Time Capsule as an external hard drive. However the next week the router stopped working for both my wife's iPad2 and my iPad2. It was strange. My Macbook Air worked fine. Rather than trouble shooting a brand new device I sent it back to Amazon. Why work on something brand new. I didn't want to lose my window to return the broken Apple Airport Time Capsule.
I have Apple stock which is making my wife and I money however as I've got a Apple TV, two iPad 2 Tablets, a Macbook Air and a white 2007 macbook I think I'm done with Apple. I can buy a functioning laptop for a lot less money. There's GoogleCast and other functional devices. One thing Steve Jobs did was demand the product worked. There was less crap from Apple under Steve Jobs. Today crap seems to be the new normal.
The new Apple Mac Pro is being reported to be error riddled. People love their new Apple Mac Pro except it isn't working properly. The one thing that will hurt Apple is the new normal of things that 'just don't work'. Competitors can't hurt Apple as much as bad rotten Apple products. Apple is gonna have to get their quality back or 2014 will be the year Apple starts losing Apple fans.