See on Scoop.it – Secular Curated News & Views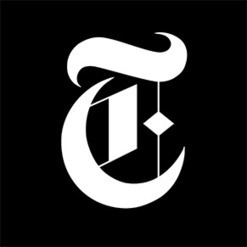 chaThe New York public television broadcaster said it would return the funding in the face of charges that it solicited inappropriate underwriting for the series.
PlasmaBorneElectric's insight:
PSB, WallMart & the Working Class
Our local PBS channel WNIN ran a feature story on the perils of WalMart. So cool we thought. However after this feature PBS Frontline expose' the very next program on WNIN was sponsored by… you guessed it. Walmart. What a sell out PBS is.
Our local PBS station called me for a donation as we had donated in the pass. I asked them why they had a daily Nightly Business Report but no Nightly Workers Report. They didn't reply.
They had Wall Street in Review for years. No Workers Union in Review though. I thought the P in PBS stood for public. It seems it stands for Privileged. I don't watch PBS anymore except for the entertainment shows like Sherlock & Call the Midwife. There's no documentary or news value for working class citizens. PBS is an conservative entertainment outlet. If you turn to PBS for support for workers you're looking in the wrong place. Shows like Downtown Abby are the only PBS value and they get these shows from England.
PBS for the 'Public', what a crock of shit.
See on www.nytimes.com