See on Scoop.it – Known Knowns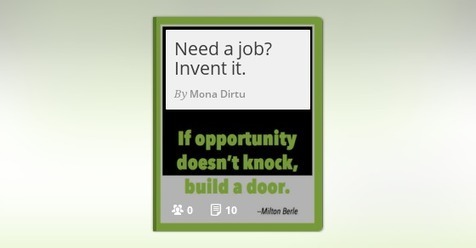 That's what I'm doing right now – inventing a job – and here is my research.

I used to be a journalist and I loved it. Still, there were projects I wanted to pursue but never had enough time/energy. The list grew longer and longer. So one day I resigned and decided to cook my own career from scratch instead of choosing one of the take-away options.

P.S. The title of the flow is not mine, but Thomas Friedman's.
See on gibbon.co