See on Scoop.it – 21st Century Digital Technology News&Views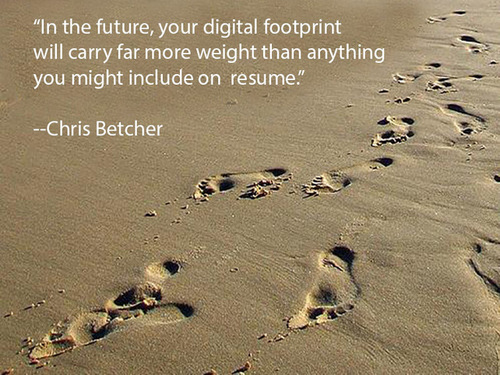 by Justin Boyle
"A surprisingly large percentage of people have never even heard the phrase, let alone thought about how to manage theirs responsibly. Among students, the percentage is probably higher. We'll talk about ways you can help students understand and manage their digital footprints before they get themselves in trouble.
The Definition Of A Digital Footprint
"Simply put, a digital footprint is the record or trail left by the things you do online. Your social media activity, the info on your personal website, your browsing history, your online subscriptions, any photo galleries and videos you've uploaded — essentially, anything on the Internet with your name on it. Digital natives like today's students rarely think twice about putting their names on things online, so their footprints can be pretty wide.
"Luckily for us all, most of the major sources of personal information can be tweaked so we share only certain things with the general public. There are even some third-party bonus tools available to manage the parts of our digital footprints we might not know were there."
See on teachthought.com