See on Scoop.it – Secular Curated News & Views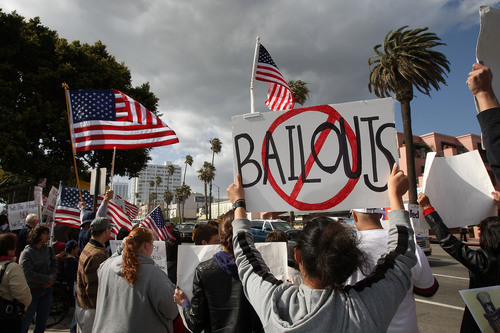 They have a desire for partisan gridlock in common.
Wall Street's massive counteroffensive against Dave Camp's tax reform, and especially his provision to tax "too big to fail" financial institutions, is a compelling drama in its own right. It also clears up a source of widespread confusion that has hung over the Obama years: Does the tea party and other right-wing populist groups actually oppose the agenda of the financial industry, or are they mainly its allies? We now have an answer.
It is certainly true that conservative grassroots activists and Republican elites have gone at each others' throats several times over the last half-dozen years. One of those fights, the uprising against TARP, certainly pit the grassroots against the elite. But the right-wing revolt against TARP has never translated into any important pressure against the financial industry's agenda. Instead, since TARP's passage, conservative activists have stood shoulder-to-shoulder with the industry on its highest priorities: opposing Dodd-Frank, and higher taxes on the one percent.
See on nymag.com