See on Scoop.it – Secular Curated News & Views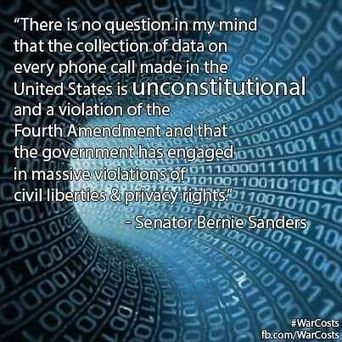 This Pin was discovered by plasmaborne4rel. Discover (and save!) your own Pins on Pinterest.
Graphic posted on G+ by Tina Vigilante
PlasmaBorneElectric's insight:
As Digital Technology advances the NSA will be able to accuse you of a crime. They will fake video and audio using augmented reality to put your image in videos and audio. There you will be on video robbing a bank telling people to ly on the floor. This is one reason the NSA wants you to know your being spied on 24/7/365. So that when they fake evidence of a digital nature everyone will believe the fake evidence.
Of course there's several other reasons the NSA want us to know we're being spied on however I think this is the most dangerous one. The NSA faking evidence against people claiming it was obtained by surveillance. How can we believe the evidence the NSA claims it obtained thru spying, They lie about spying on us. The NSA can not be trusted. We shouldn't believe any NSA evidence. Because the NSA has shown they can't be trusted. Faking evidence is just another illegal thing they're willing to do.
See on www.pinterest.com