See on Scoop.it – 21st Century Digital Technology News&Views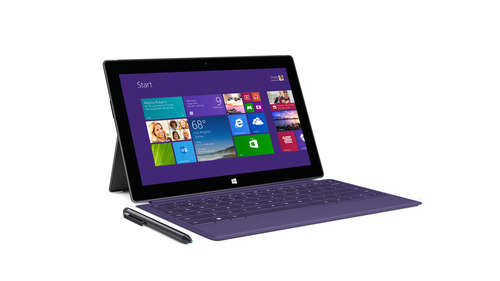 I'm eagerly awaiting the delivery of my Surface Pro 2. I've come to think of the Surface Pro 2 as being a combination of an iPad & a Macbook Pro or a Macbook Air. I'm rooting for the Surface Devices not because I hate other Digital device Corporations. I'm hoping Surface succeeds because it's a great concept and I'd like to see it adopted by all Digital device manufacturers.
A tablet that is a powerful laptop or even a powerful desktop that is mobile and portable is a dream machine for many of us. Apple held an event in which it said as much. Bringing iOS type structure to OSX. It's an idea whose time has come. It really is long overdue for the introduction of a iPad Pro and I'm thinking that the renaming of the iPad to iPad Air means there's an iPad Pro in the works and about ready to be released.
I hope it's coming soon even though this is likely the year of the iWatch. It certainly would allow Apple to release a new device. However a pro iPad would give iPad new customers. Customers from an entirely new field, the business pro who needs a portable device that can do work.
This is why I'm hoping for the success of the Surface Devices. We need a tablet that is running a full OS. The iPad is a sweet tablet however surely the tablet space is now grown up enough to present a full functioning OS to the world. Let's hope the Surface continues it's innovations and becomes one of the choices we can happily make to meet the full computer OS demands of tablet users.
What do you think?
Are you also wanting a tablet that runs a full computer OS?
Do you think MicroSoft is on the right track with Surface Pro 2?
Leave a comment. Your opinion matters.