See on Scoop.it – Garden Spot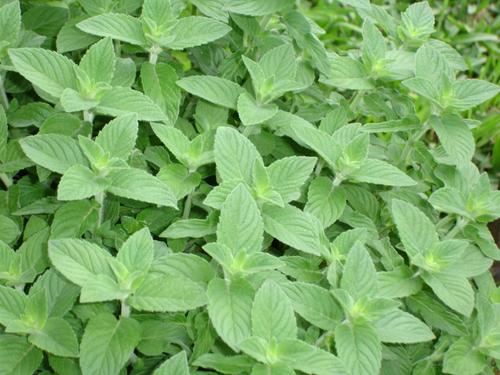 There's nothing like a garden to get you into the day. We woke up to a cool cloudy day so I got out early in the garden to plant crops I'd started in pots I had till an area late last night in the cool of the late evening. So I had fresh tilled soil to work in. Oh and it rained some during the night or early hours while we were asleep.
The sun began to peer out and it was getting hot so I took the opportunity to cut some garlic grass. It's flat and green with garlic flavor. Delicious. I then cut some mint. I also cut a stemmed white rose with a wonder aroma for my wife. 😉
I then clean the mint off and put some of it in the craft added water to the coffee maker and let the coffee pot make fresh hot mint tea which I'm drinking as I write this post.
It's nice to grow your own food your way in your own garden. I don't have to worry about what toxic pesticides, herbicides, toxic GMO plants or other Agribusiness toxic practices they use. I know what I'm putting on my garden. I buy organic seeds and plants.
I use my own seeds and plants when I can. We have some wildflowers which I planted last year that have come up this year and they are beautiful!!
Excuse me while I take a sip of my homemade, homegrown mint tea.
We have 3/4 of an acre and I've placed four 55 drums that I got from Rural King for $5.00 a piece to catch rain water. I helps when it hasn't rained in a while. We need to drill a underground water well.
We been snipping off lettuce for salads, a tomato plant we grew inside over the winter is giving us tomatos now. What a great joy. The cauliflower grown in the basement is looking good.
The great thing about a garden whether you go a couple of plants in patio pots or a small square foot garden or half your lawn the children learn a valuable lesson about where their food comes from, what fresh food looks and tastes like.
Gardeners exchange seeds, tips, tricks and even crops. One gardener may like to grow tomatoes while another gardener may love to grow corn. At the end of the season at harvest time they can exchange crops and everybody gets tomatoes and everybody gets corn. Plus you get to form a community, get closer to neighbors, friends and co-workers.
Gardening is more than just work. It's fun, community based and gets one closer to nature. You're children should enjoy growing their own strawberries, apples, pears, nuts, peaches, and pumpkins. It doesn't have to be much.
I'm sure if you start out with a few plants you'll find you love it so much you'll want to grow more the next season. Remember, Agribusiness is profit over people and they'll use toxic means to grow and package their products. Let's take back our lives.
A garden is a great way to start. Gardening is a revolutionary act of sovereign independence. And it saves you money as well. Seeds cost pennies and product hundreds of dollars of food!!!
Let's get gardening!!!!