See on Scoop.it – Godless Antitheist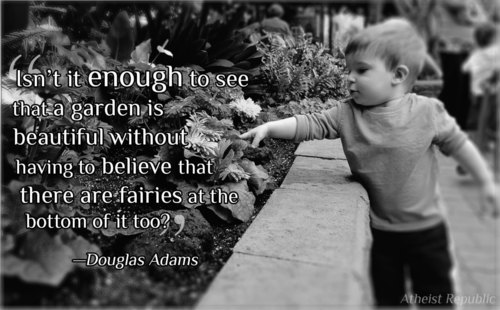 Isn't it enough to see that a garden is beautiful without having to believe that there are fairies at the bottom of it too?
PlasmaBorneElectric's insight:
This is the problem found in most back-to-nature movements. Gardening, love of wildlife, homesteading, native plants, wildcrafting, fermenting, arts & crafts are all infested with the false god concept and/or spiritually bullshit.
This graphic explains it well.
See on www.atheistrepublic.com